If you haven't figured it out by now, I use these blog posts as a way to catalog looks I want to recreate LOL I go back and look at these posts to create looks and shopping lists. So yes, I post these for selfish motives :)
I have two Chinese inspired jackets (I don't know what they are called) that I haven't worn in years because I didn't have any new and creative way to wear them.
But thanks to Tamia at the blog
Style Sample
I now do!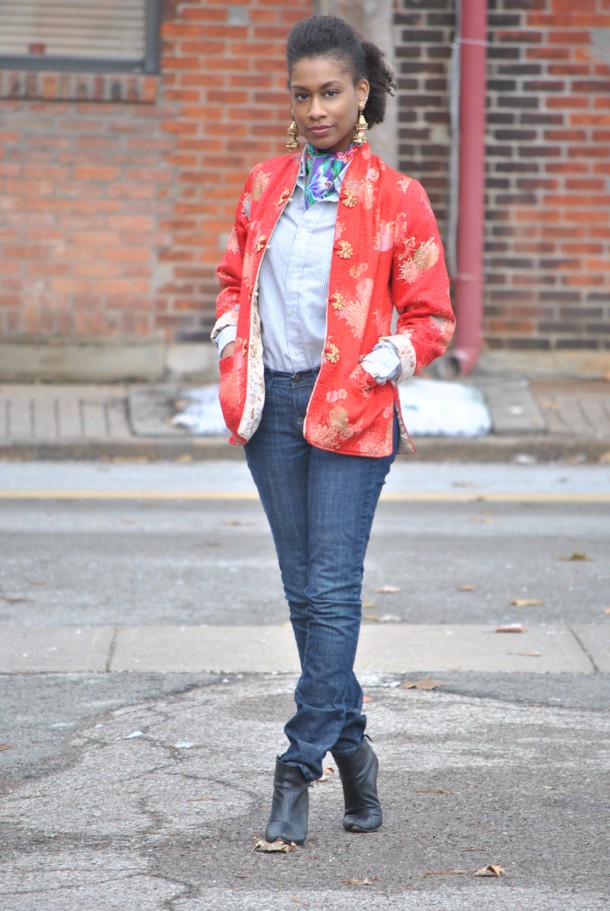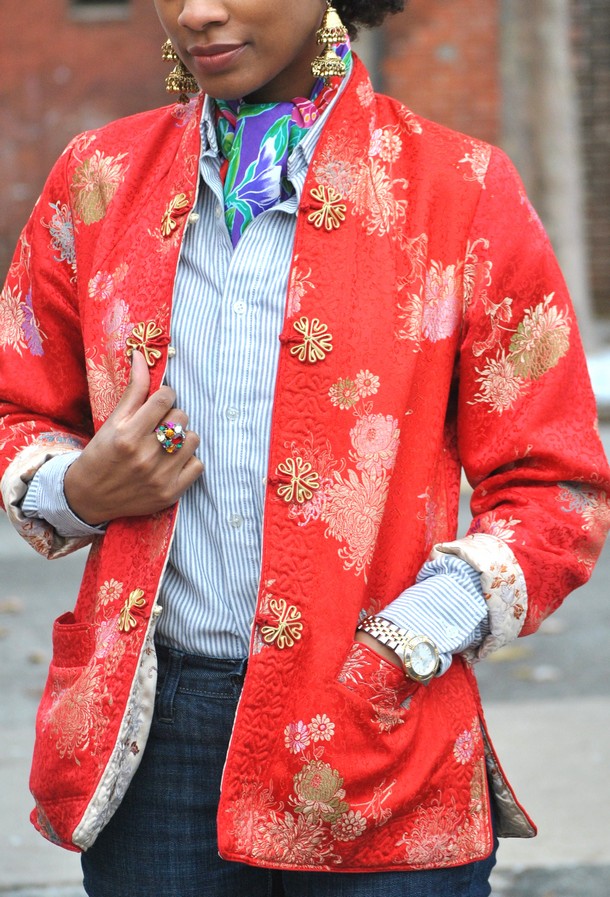 This is why I HATE getting rid of my clothes...I may find a new purpose and look to create with them and will end up kicking myself later on. I don't even remember where I purchased these jackets, but I have always adored them.