It is cold out there ya'll!!!!!!!!!!!!
It's also 9 days until my 35th birthday! I'm soooooooooooooooooooooo excited! I am so blessed by every year God grants me to see. You say I look good for someone approaching "cougar age" LOL?!?!?! Why THANKS! I also say, good black don't crack! LOL
I get my genes honestly...look at my mommy! Looks good for a 64 year old doesn't she?!?!?
Anyhoo, here's today's outfit of the day...
I washed my hair last night at 11 PM...I don't know what I was thinking. My wash and twisting process takes 3 hours, so I didn't finish until 2 AM. My hair wasn't dry when I woke up this morning, so I had to "put on some hair...." LOL
In this shot you can see the sleeve detail (at the shoulder) of the turtleneck. I've started buying all my turtlneck sweaters from JCPenney's. They hands-down have some of the most unique in terms of color and style. Don't sleep on JCPenney's...it's not your granny's store anymore.
I couldn't believe the luck I had when I found this skirt. I have relatively long legs so finding a skirt that goes to my ankles isn't always easy. I ADORE this skirt. It cost about $5. I've had it for about 4 years now. Another piece that will be in rotation for a while.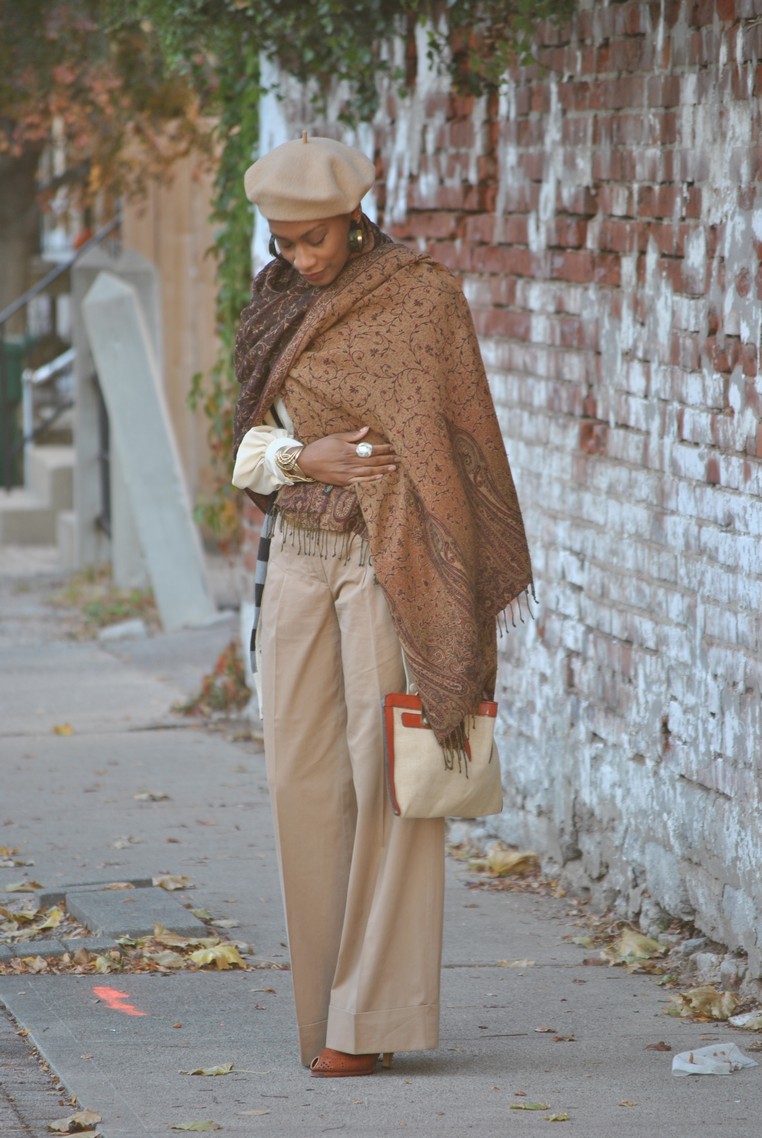 I love this scarf because it is BIG! Not the size of the regular pashminas most wear. I wanted one this size after I saw one Style Sample wore on her blog.
This coat was one of the best investments ever! My parents bought it for me for a birthday present. This is my 3rd season rocking it. I always feel so tre chic when I wear it. This will be in rotation for a LONG time.
Turtleneck: JCPenney's
Skirt: Old Navy (very old and very cheap)
Shoes: Rack Room
Earrings: .99 at Beauty Supply Store
Bow: Forever 21 (it was on a headband, but I broke the headband)
Scarf: TJ Maxx
Coat: Burlington Coat Factory